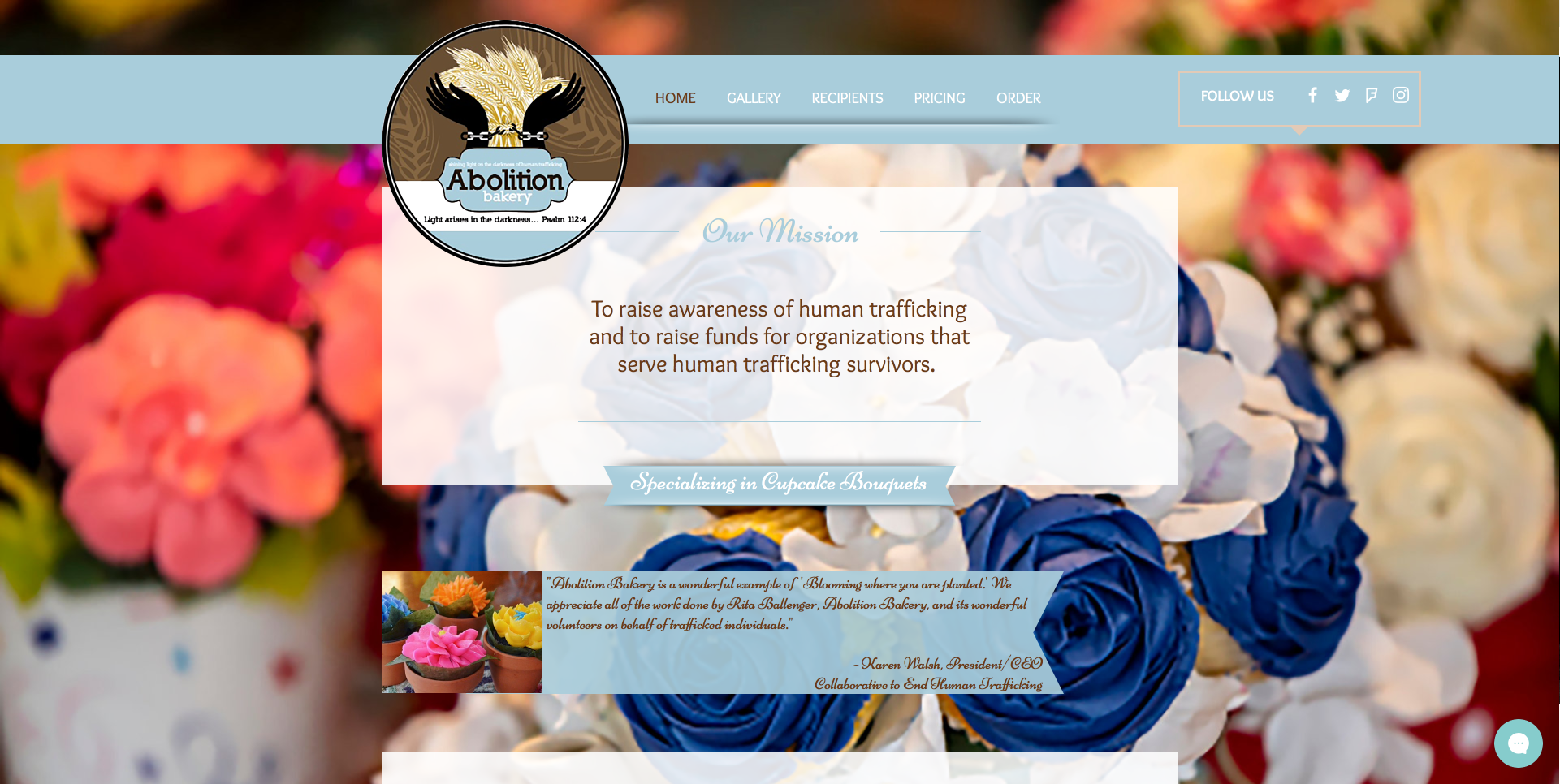 Abolition Home Page
Abolition Bakery is home to supporting those who support those in need.
"Baking the World a Better Place"
Abolition's mission is to raise awareness of human trafficking and to raise funds for organizations that serve human trafficking survivors. JWarren Designs works hard to stand with warriors in arms that make a difference in this world.
Gallery Page
If this page doesn't get your mouth watering, we aren't sure what more you are looking for. The custom creations made by this bakery will make you wish you had grown up in Cleveland! With Abolition Bakery right down the street.
Recipients Page
This unique page will open your eyes to the wonderful people who work tirelessly every day to restore justice for the oppressed. Each icon is a live link to explore the profiles of those very people.
Gallery Page
The site is chalked full of recommendation banners of pleased supporters of this cause. Read the recommendations and you will never buy cupcakes or pastries from anyone else.
Pricing Page
The pricing of custom made desserts will astonish you. Check out the variety of options Abolition has to offer for any of your occasions.
Cleveland 'Bred'
Ordering is made simple. And old fashioned. Simply call to discuss your order and you are catered to in the most quality of fashions.